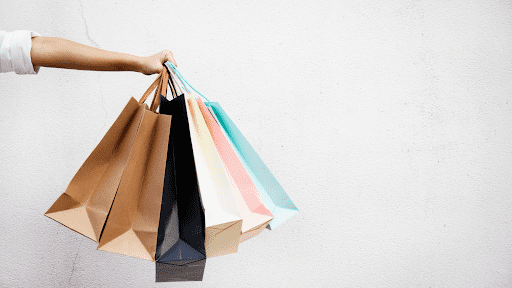 Shop smart: simple hacks that everyone should know
For many of us, shopping takes up a big part of our monthly budgets. So spending money is something that we can't really avoid. However, what we can do is to teach ourselves how to spend it wisely and become smart shoppers. Where to start? Smart shopping is actually not hard at all. All you need to do is to plan ahead, do some research and have a bit of patience.
Here are some simple tips to use for spending and saving – both at the same time.
From in-store shopping to online shopping
Nowadays most stores also have online shopping options. When you're wandering around a shopping mall and see something you like, don't rush to the checkout straight away. Sometimes an item has a higher price in the store but is discounted in the online shop. Be aware that it can also happen the other way around. So take your time and make sure you check both places before buying.
Get the timing right
If you really want to get the best deals, think a season ahead. When the next season is arriving, stores have to stock up with new arrivals and the current season's items go on sale. And that makes it a great time to shop! So if there's something you need for spring or summer, it's a good idea to already start looking for it now.
Compare before you buy
Usually, it's not the best plan to buy the first thing you see. Before making a purchase, take the time to compare your options. There are many shops that sell the exact same products at different prices, so it's possible that you'll find a better deal somewhere else.

Another good tip is to use websites that help you to see the lowest price offered for the same product. It will make your life a lot easier and keep you from having to check each site manually. Taking the time to compare before you buy will not only help you save but will also make you feel good that you got the best deal out there.
Shop alone
If you're often buying things that you don't actually need, shopping with someone else might be the reason. Many people see shopping as a social activity. Yes, it is a lot more fun with friends or family but it can also cause you to make unnecessary purchases. Most of us are at least a little bit influenced by what other people think and it's easy to buy something you don't actually need. So if you want to shop smart, do it alone.
Pay with cash
Studies have shown that people spend up to 50% more when they're paying with credit or debit cards. There's something that makes us feel like we're not using "real" money or we might think we have more money than we really do. If you actually see the money, it will be harder to overspend.
Of course, shopping with a card is more convenient but if you want to avoid spending too much, it's better to leave it at home.
Be sure
Do you sometimes buy something although deep down you know that you don't really need it? We're probably all a bit guilty of this. A simple way to understand if you really need something is to think of these three questions: Why do I need it? Where will I put it? Is there even a slight chance that it will end up gathering dust in the corner? Thinking carefully before buying is especially important if you're purchasing something expensive. If your unsure, at least think about it for a day or two and make your decision after that.
Don't spend less, spend smart
Isn't it great to find a comparable item for a much cheaper price? Well, not always. If something is very cheap, there is probably a reason behind that. So why waste your time and money on something that will probably break soon anyway? Investing in quality and buying something with a higher price can cost you more at first, however, it will also last longer. So in the long run, it's definitely better for your wallet.

Now it's time to go shopping! Just keep these simple tips in mind and you'll definitely find everything you need or want for a good deal.