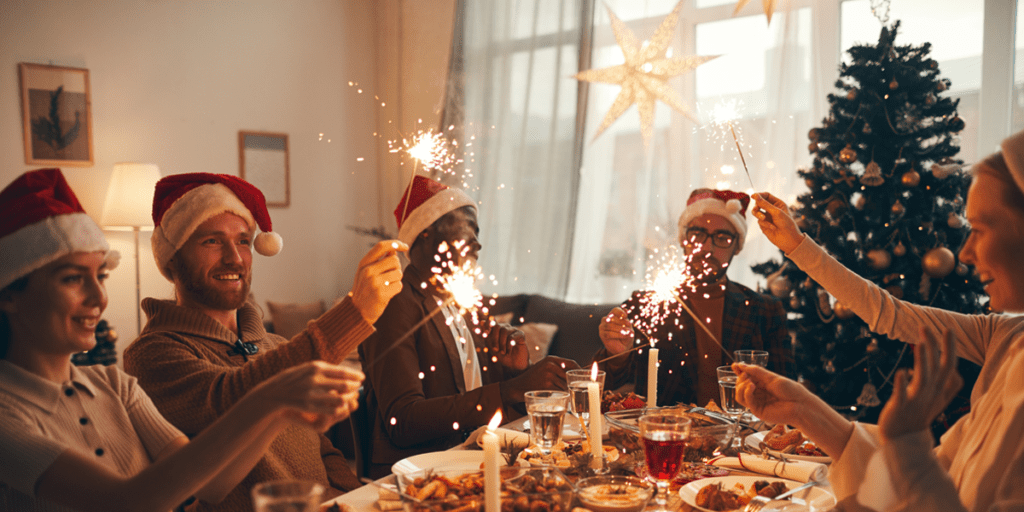 Christmas: Fun things to do
Do you feel the atmosphere? Come on, you know what I'm talking about!
The lights coloring the streets invaded by snow that strangely warms us on the inside, the race for the most original presents, and trees decorated from top to bottom…now you get it!
Here comes the holiday we've all been waiting for: Christmas.
Christmas brings happiness, a sense of companionship but above all fun.
Let's find out what are the most fun activities to do this Christmas!
Decorating the Christmas tree
Let's start with the activity that traditionally involves the whole family, decorating the Christmas tree.
We all love dazzling a Christmas tree and often act as designers to make the tree as original as possible.

Different lights, Christmas balls, not to forget the famous star at the top are mandatory to create that warm atmosphere indoors.
Watching Christmas films
Home Alone, Trading Places, Jack Frost and many, many other films that have made Christmas history!
One of the best family fun activities to enjoy while waiting for midnight on Christmas is watching the Christmas cinema classics!
Christmas movies are the best thing for taking a dip into the past and feeling a little bit like a child, parents included.

Don't be a Grinch! Watch a movie surrounded by your loved ones.
Mall Shopping
Crazy shopping, endless queues, sales everywhere: this is the mall at Christmas time!
The magic of Christmas contaminates all the shops in the mall, flooding it with Christmas installations, illuminations and more.
A stroll around the shops in search of the right gift while taking advantage of the discounts can be therapeutic and above all enjoyable.
Creditstar Ball Shooter
If fun is what we're talking about, we can't avoid mentioning games!
For your Christmas, Creditstar has prepared a mini-game to celebrate your holidays in the spirit of entertainment! Get ready to play Ball Shooter!
Shoot balls matching the same colour to score as many points as possible in this fun game for everyone! Challenge your friends or family and discover who will be the Christmas winner.
What is Creditstar?
CreditStar is an international consumer finance company that has been operating for more than 16 years in 8 countries and is constantly developing and expanding its market.
Creditstar offers financial solutions designed for all customers that seek more control, flexibility and efficiency in their loans.
Discover SmartCredit, a flexible loan of up to £5000 to meet every need.
You have all the comfort in the world! Thanks to SmartCredit you can easily repay in convenient installments of up to 18 months.
The process of applying for your loan is convenient and simple:
Apply within minutes and when your application is approved, you will receive the long-awaited amount.