If it's time to replace your car, sort out your finances, or finally make a start on those home repairs, a personal loan can help.
Usually, you would head to your high street bank for a loan, but they would expect you to borrow a larger amount, which in most cases, is more than you actually need.
Borrowing more than you need is a sure-fire way to sink into debt, so rather than borrow from your high street lender, why not find a personal loan online instead? The amounts borrowed are much smaller than your typical bank loans.
Before applying for your loan, you should consider the costs and how they work. Creditstar explains everything you need to know about finding the best personal loans online in the UK should you need a lump sum fast and is easily manageable.
Creditstar is a personal loans direct lender, providing loans ranging from £500 to £5,000. With Creditstar, customers have the freedom to pay back their personal loan with us from either 6 to 18 months, giving our customers more flexibility to repay their personal loan at their own pace.
What are personal loans?
A personal loan is any loan made to an individual with an expectation of repayment. Personal loans are not known by a specific name, such as a mortgage, because the credit is not tied to one particular purpose. Personal loans can be used for several reasons.
How do personal loans work?
Most personal loans are unsecured loans; thus, they do not require collateral. For example, suppose borrowers take a loan to purchase a car or a house (like a mortgage). In that case, the car or home is the collateral because the lender can take them from you if you don't repay.
The loan is more 'secure' for the lender because they are more likely to get their funds back from purchasing the collateral. However, you usually don't have to offer anything up in exchange for the credit with a personal loan.
The main advantage of applying for a personal loan is that borrowers are not required to provide any collateral in return for a loan. However, borrowers should note that a higher interest rate is placed on the loan in return with no collateral.
What are personal loans used for?
There are all types of uses for loans. Some of the reasons our customers need a personal loan include:
Some of the reasons borrowers take out a short-term loan include:
Car repairs
Going on a memorable holiday or other one-off purchases
Unexpected costs
House renovations
Dental care
Debt consolidation
Whatever the reason for taking out a personal loan, Creditstar requires applicants to have a steady monthly income to avoid our customers falling into financial difficulty when they repay their loans in instalments.
Where can you get the best personal loan online?
Loans are not only available at major banks or high street financial institutions. People can apply for personal loans everywhere, including:
banks & building societies
charities
credit unions
government
peer to peer borrowing websites
short-term lenders (payday loan companies)
supermarkets
alternative loan lenders
However, for speed of loan delivery, borrowers should consider lenders designed to offer the best personal loans online, like Creditstar.
At Creditstar, we typically transfer funds to your account in 30 minutes and our customer service team is available 365 days per year. We're here for you anytime you need to discuss your finances.
How expensive are personal loans?
Sadly, the reality is that it's hard to find low-cost on the market. Traditional high street banks are more likely to be the most competitive; however, their lending criteria are stricter, resulting in many applicants being rejected.
Those who do not meet the bank's lending criteria often turn to payday loans, as these are designed for those with a bad credit history. These borrowers are often enticed with the terms "cheap" or "low-cost" but end up paying for more in the long term.
Furthermore, not all of us have collateral assets like a car or home that can be offered as part of a loan deal.
Without collateral, it can be challenging for would-be borrowers to get approved for a much-needed loan. Hence if these borrowers fall into this category, then unsecured loans were designed for precisely them in mind.
Plus, when applying for an unsecured loan, never use one unless certified by the Consumer Finance Association (like Creditstar is).
All you need to apply for a loan at Creditstar is:
income details
bank details
personal details
As responsible lenders, we consider each application carefully. To qualify for a loan, you need to be:
an employed UK resident with a regular income
at least 18 years old
have a UK debit card linked to a bank account
a mobile phone number
an active email address
and pass our credit and fraud checks.
The best personal loans have flexible repayment options
Multiple repayment options make it easier for borrowers to stay on top of paying back their unsecured personal loans and can all be done from the comfort and security of their own homes.
Each month, the funds are deducted straight from their debit card as a payment request, known as a CPA.
Creditstar is aware that monthly expenses fluctuate. Sometimes our customers have more income, some months they don't. So, ensure that you pick the correct number of months needed to repay your loan.
Simply put, borrowers can repay what they borrowed over a period that suits their repayment schedule and lifestyle.
As a Consumer Credit Trade Association (CCTA) member, Creditstar aims to provide the best possible lending services as part of our mission to be a responsible lender.
How are personal loans repaid?
With most loans, borrowers pay back the same amount each month because the interest rate is usually fixed for the loan's duration.
Repayments generally are the agreed amount (depending on the lending term and amount borrowed) and the accrued interest as per the interest rate offered by the lender in the borrower's application.
Repayments are managed through a Continuous Payment Authority (CPA). CPAs permit lenders to automatically collect the monies they are owed on scheduled repayment dates from a specified account as listed in the borrower's application.
If Creditstar cannot collect repayment on the agreed date, one of our team will attempt to contact you. If we cannot contact you and payment is not made, a missed payment fee of £15 to the balance on the 3rd day after your first missed payment date. Daily interest will continue to be added to your balance at 0.8% on loans up to 3 months and 0.75% for those 4-6 months.
The charges have a total cap of 100%, meaning that the amount owed will never become more than 100% of the amount you borrowed.
Missing payments can have serious consequences. It can cause adverse entries to be listed on your credit file and make it more difficult to obtain credit in the future.
You are always welcome to repay the balance early as a single repayment. Please contact us via phone or email to repay your loan early to determine your current balance.
Your personal loan direct lender – Creditstar
You should avoid borrowing from personal loan direct lenders that charge exorbitant interest rates.
Banks and building societies would be the next obvious choice, but due to their hesitancy in lending to UK households as consumer debt is rising and the global pandemic remains, which means there are limited options for finding the best personal loans online.
However, avoid banks and payday loans, and try a payday loan alternative like Creditstar first.
At Creditstar, we consider all applications carefully as a responsible lender and never offer more than our customers can handle.
So, if you are searching for a personal loan in the UK, then apply to Creditstar – you can receive your funds into your bank account from as little as 30 minutes after your application has been approved.
Creditstar personal loans UK is a direct lender. There are no middle people involved when applying for a personal loan.
Customers of Creditstar can also rest assured that they are obtaining a loan from a company that is FCA regulated and a member of the Consumer Credit Trade Association (CCTA). Click on the button to begin your application.
Warning: Late repayment can cause you serious money problems. For help, go to www.moneyhelper.org.uk
Our products
New dawn, new era, and now a new age
Introducing SmartPay.

Control at the end of your fingers tips, eliminating friction between payments and instilling effortless technology giving you full control of your everyday financial needs.

We're working hard to level up and bring personal finance products to people who value comfort, modernity and mobility.

Our aim is to identify customers' needs and make private financial services available to everyone.
| SmartPay
Secure
Transparent
Simple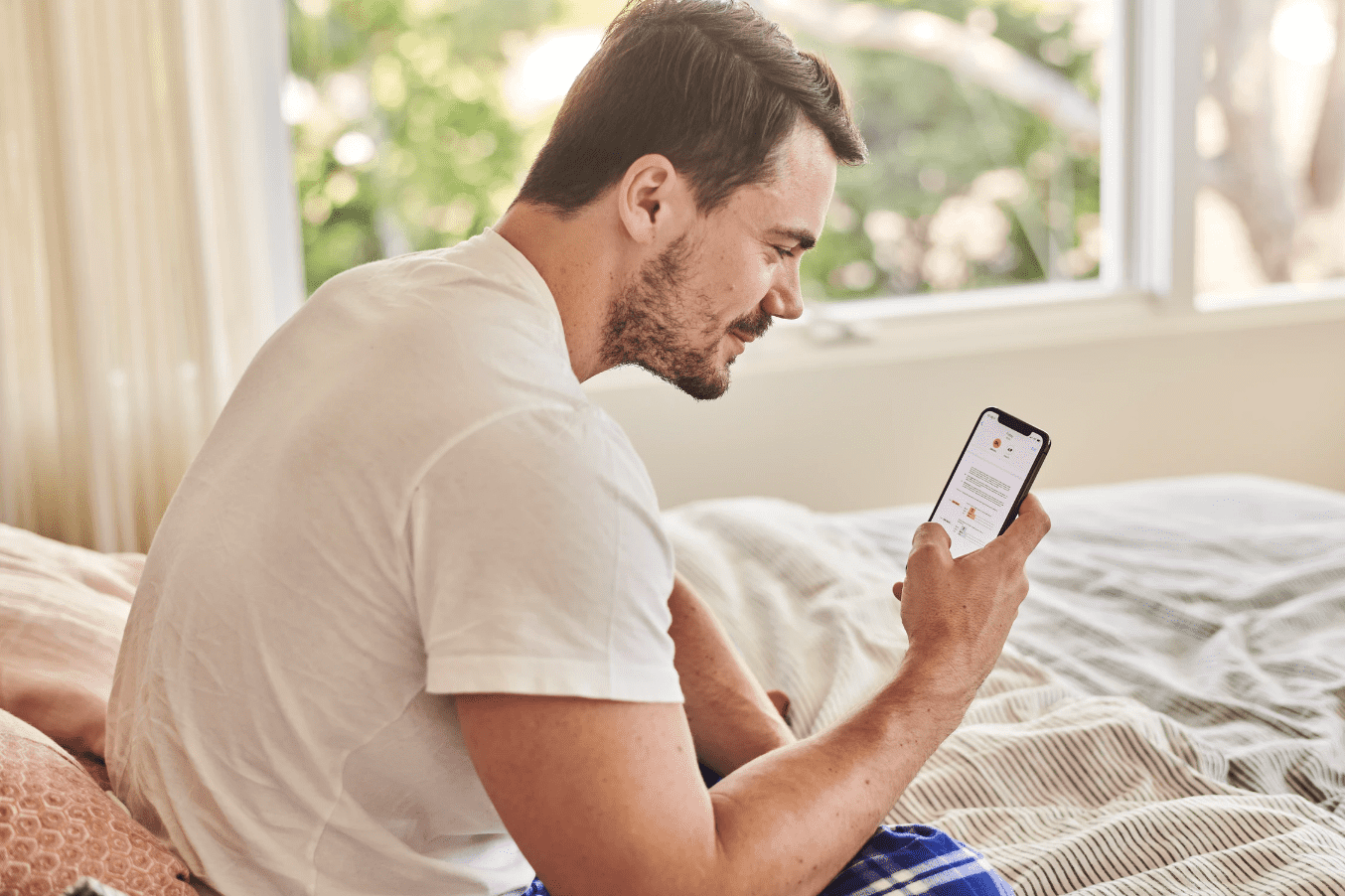 Your digital wallet
We're working hard to bring Monefit's personal finance products to people who value comfort, modernity and mobility.
| Monefit
Split payment
Creditline
Modernity and mobility