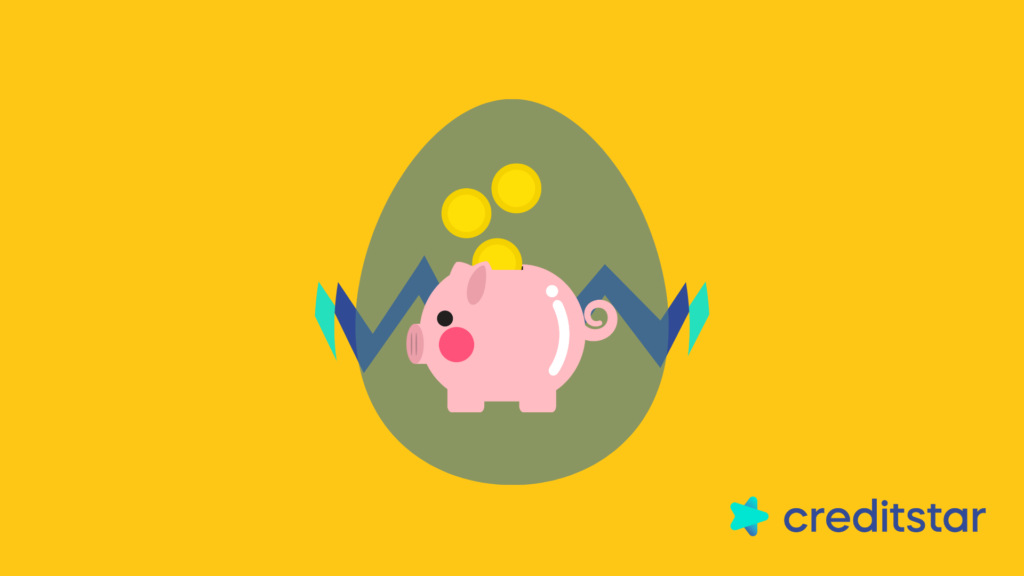 How to Celebrate Easter on a Budget
As much as Easter is a fun celebration for the family, it can also be hard on your family's budget. You've just gotten through Christmas, New Year and Valentine's Day, and now it's time to start thinking about bunny outfits for the kids, overflowing Easter baskets, and plenty of tasty food for a special Easter dinner. The costs can quickly mount up.
According to Statista, spending on Easter celebrations in the United Kingdom exceeded 1.22 billion British pounds in 2021, up 14% from 2020. If you have a large family, your spending can add up and leave you feeling broke.
For a family on a budget, you can spend less than the average British family does this Easter. With a bit of planning and a few new fun ideas, you can celebrate Easter without giving up on the festivities and breaking the bank!
If money is tight and you need money-saving inspiration, follow these 7 tips to learn new ways to save for Easter this year.
1. Set a Budget
Creating a budget is an essential step in celebrating Easter on a budget. Decide how much you want to spend on each Easter basket and how much Easter brunch/dinner should cost. Knowing how much you can afford to spend for the whole day will help you plan a fun-filled day that everyone will remember.
Remember to keep track of your spending so you don't go over your budget. Don't compromise your budget in any way – that extra chocolate bunny is not worth putting you in a bind!
2. Shop Sales and Buy in Bulk
Shopping sales and buying in bulk are great ways to celebrate Easter on a budget. Most Easter goods are on sale weeks before Easter, so keep an eye out for fresh farm eggs for dying and hiding on an Easter egg hunt and Easter candy to fill up Easter baskets.
A wallet-friendly hack is to shop the day after Easter for discounts on chocolate for next year. If stored properly, solid chocolate can last up to a year. So shop for those discounts and buy in bulk for the following year.
3. DIY Your Decorations
Making your own Easter decorations is good for the environment and a fun activity to do with the kids. An Easter egg basket, adorable bunny ears, or hanging Easter egg ornaments are all wonderful Easter decorations you can make at home.
A creative yet affordable way to celebrate Easter is to hardboil fresh farm eggs and dip them in food dye to decorate them. These can be used for home décor and hidden amongst the chocolate eggs in the garden for the Easter egg hunt.
On Pinterest, you'll discover unlimited inspiration for Easter DIY décor, and you can get your supplies at a craft store or your local supermarket.
4. Family Feast
On Easter, food is often the main attraction. Whether you go the traditional route with ham and all the sides or choose to have a big brunch instead, you can enjoy your Easter celebration without spending too much.
If you want to go all out with a big traditional family feast, consider having a potluck and invite your friends and family. Potlucks are a great and inexpensive way to feed a crowd without breaking the bank! You'll only be responsible for one dish if you spread out all the dishes between your guests, which should cost approximately the same as serving your family!
Spending less time in the kitchen will also provide you with time to spend with the people you care about.
5. Use Coupons and Rebates
Easter often comes with plenty of coupons that can be used to buy candy, so make sure you check before you go shopping. Additionally, if you combine coupons with store sales, you'll save even more money!
There are also apps available to earn cashback on your spending. An example is TopCashback and Quidco, where you can get cash back every time you shop online. Another way to save money is by looking at discount apps like Groupon.
Do your research before you go shopping to leverage every discount voucher or cashback available to you in your area.
6. Take Part in Community Events
Try your city's "Upcoming Events" calendar for exciting and free activities to do. You will have options from a list of activities if you live in or near a larger city or in a small or rural area! There's something for everyone, such as a crafting event at your local library, museums, a concert in the park or at a high school, zoo activities, and walks near landmarks.
Almost all of these will be free or have a small fee, so get your family together and make the most of the opportunity to try something new and save money.
7. Celebrate Easter Later
If money is extra tight and you don't have much in your budget to celebrate Easter, consider celebrating Easter a week later. You will score big in savings with all the clearance sales, so expect up to 75% off on most Easter items!
If you choose to celebrate Easter later, you can enjoy the Easter weekend celebrating Easter Sunday with experiences and enjoying quality time with your family. On Easter Monday or the following weekend, enjoy the fun part with the chocolate eggs and Easter egg hunt, etc.
Final Thoughts
Easter is a low-maintenance holiday compared to Christmas, so you can celebrate Easter on a budget without compromising fun or celebrations with these Easter saving tips. Avoid spending time and money on the things that don't matter. Your kids will remember the special moments shared between you and less about how much candy they could fit into their Easter baskets!
Easter is a celebration of life in all of its manifestations. It's a celebration that anyone can enjoy without hurting your budget, regardless of where you live, age, religion, or financial situation. It's the beginning of Spring, so enjoy your celebrations and the start of a new season with your loved ones.